A New Pyrex Book is Here!
Shiny, Happy, Pyrex People is for old and new collectors alike. This Pyrex book covers a century of Pyrex history alongside the personal stories of some very, important people. Original photography highlights favorite patterns and invites you to explore lesser known pieces. I encourage you to use this resource to identify your Pyrex finds and to "go your own way" in your Pyrex pursuits.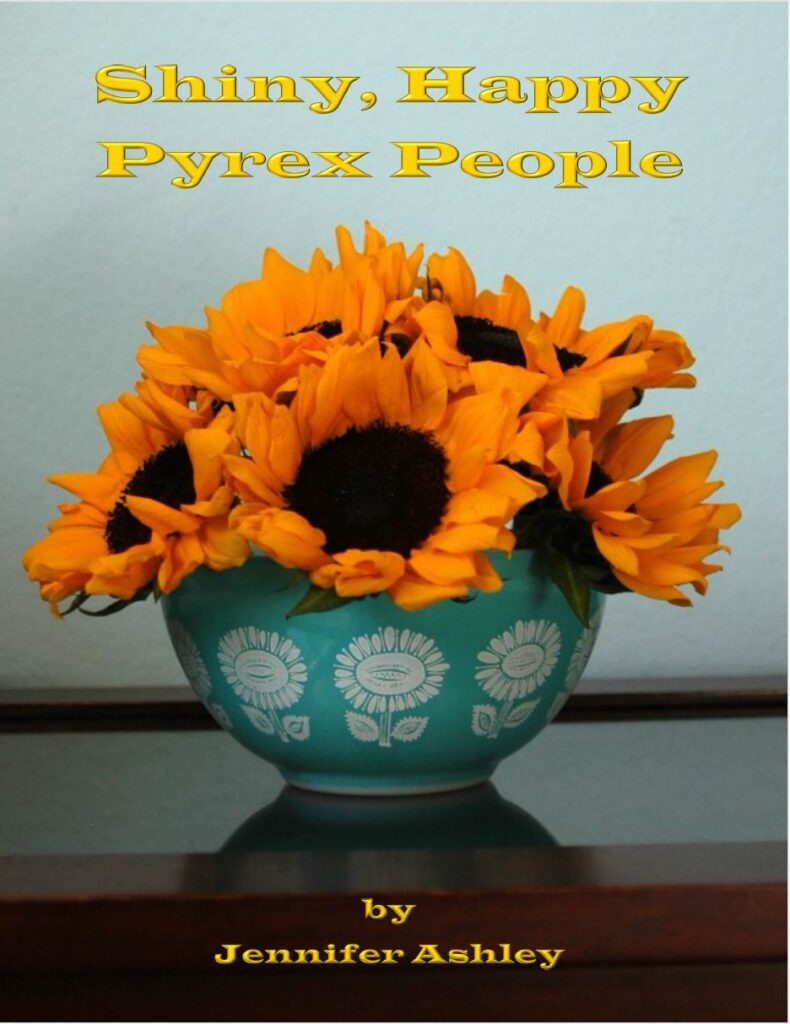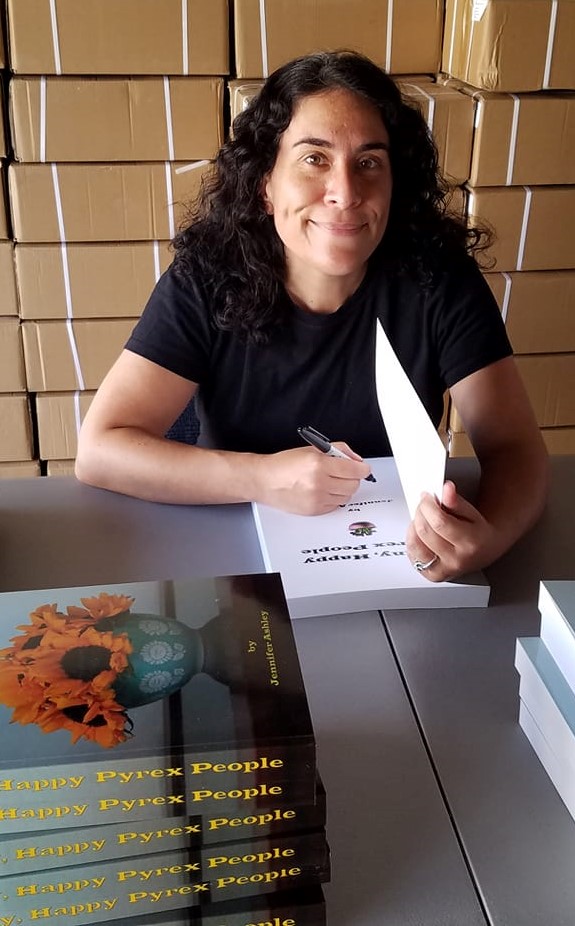 Jennifer Ashley
Jennifer resides in Southern California and is an avid Pyrex collector. When she is not admiring her Pyrex, she is reading romance novels or playing with cats at the local animal shelter.
Nice book
Lots of good, interesting info. Lots of typos
Response from Shiny, Happy Pyrex People
Hi Jane, thanks for taking the time to leave a review. I wrote Shiny, Happy Pyrex People because I love Pyrex and wanted to share about its history. My profession is not an editor and after many proof-reads some typos got away from me. For example, I wrote "Earth Tones" instead of "Earthtones." However, the history is correct and I would be glad to share my sources. Feel free to contact me if you would like more info.
Buy this book
If you love Pyrex but want to become educated about it then this is the book. It is a useful resource for collectors and Pyrex fans. Hope you will enjoy it as much as I do.
A book to keep handy
I bought this book a while ago and keep it handy. This last week I used it to reference a 60s promo.
The color pictures and arrangements of stories are spot on.
Welcome to another Vintage Pyrex mystery sovled! I don't want to assume what a collector may know or not know and so let me start at the beginning by telling a story. In 1899 Max Krischer founded Krisher's Manufacturing Company and metal products consisted of sheet, wire, stamped, plated, finished, lacquered, polished, and buffed (The…

A few months ago I came across the name Faber Birren as being credited with choosing the colors for the Pyrex Bakeware line of flamingo red and lime green. So who was Faber Birren? Faber Birren was born on September 21, 1900 in Chicago to Crescentia Lang Birren and landscape painter, Joseph Pierre Birren. He…

Today's tidbit comes from The Gaffer, March 1949. Here we can confirm that there are Pyrex Petri dishes. Furthermore, conscientious efforts go into not only the glass but also into the shape and manufucaturing consistency for effective use in research labs. Corning Glass Works held research and development as a top priority for themselves and…