A New Pyrex Book is Here!
Shiny, Happy, Pyrex People is for old and new collectors alike. This Pyrex book covers a century of Pyrex history alongside the personal stories of some very, important people. Original photography highlights favorite patterns and invites you to explore lesser known pieces. I encourage you to use this resource to identify your Pyrex finds and to "go your own way" in your Pyrex pursuits.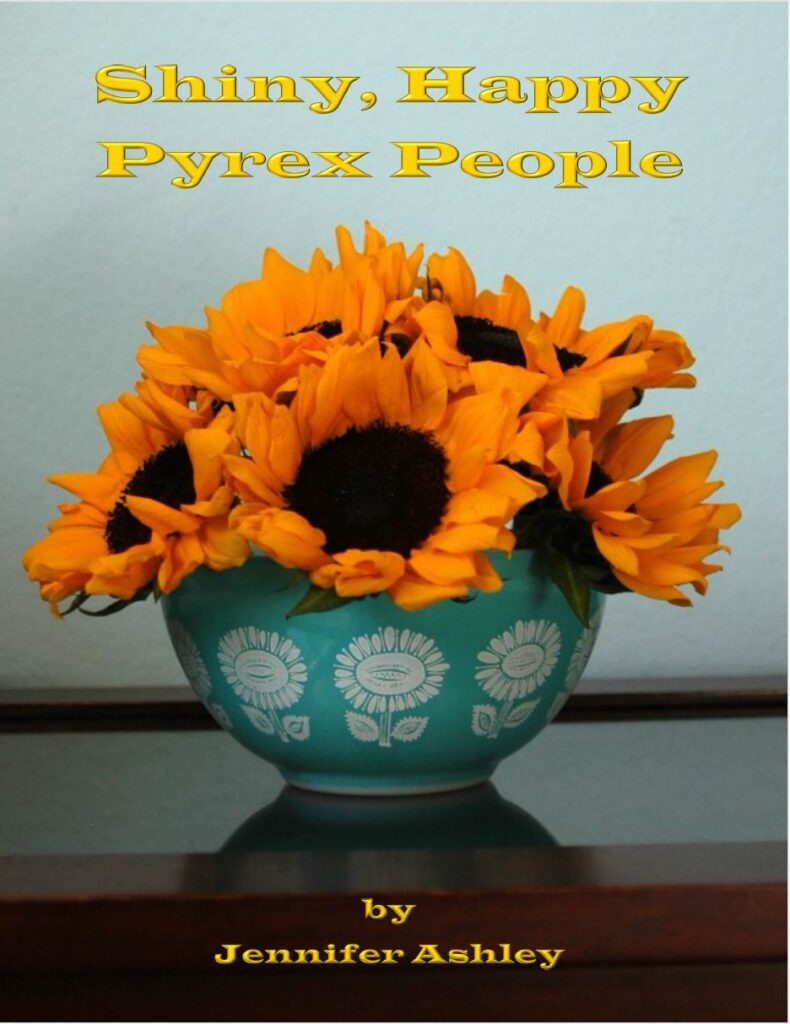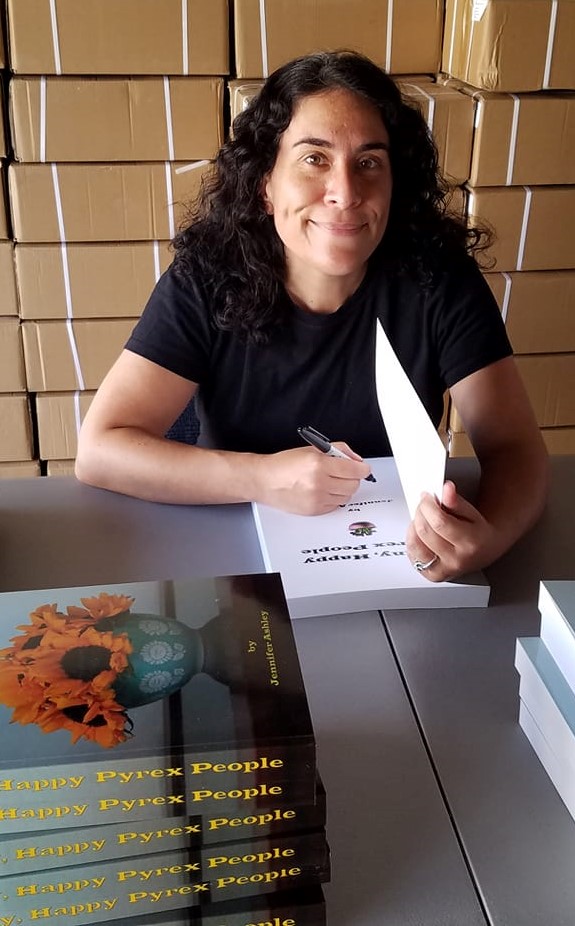 Jennifer Ashley
Jennifer resides in Southern California and is an avid Pyrex collector. When she is not admiring her Pyrex, she is reading romance novels or playing with cats at the local animal shelter.
Nice book- LOTS OF TYPOS and mistakes!
Lots of good, interesting info. Lots of typos and mistakes!
Buy this book
If you love Pyrex but want to become educated about it then this is the book. It is a useful resource for collectors and Pyrex fans. Hope you will enjoy it as much as I do.
A book to keep handy
I bought this book a while ago and keep it handy. This last week I used it to reference a 60s promo.
The color pictures and arrangements of stories are spot on.
This fun pic came across my desk. The hunt is on!

What day is it? What day is it? May 27, 1919 – the patent for Pyrex glass was issued. You can find more interesting facts about Pyrex in my book and blog.

A fun tidbit for the Pyrex and automobile enthusiast. A Pyrex timer!