Today's post come from "Glass and You…" published by Corning Glass Works in 1947. While this would be considered a secondary source, I thought it valuable to share that many facts found in "Shiny, Happy Pyrex People" are corroborated by older company publications.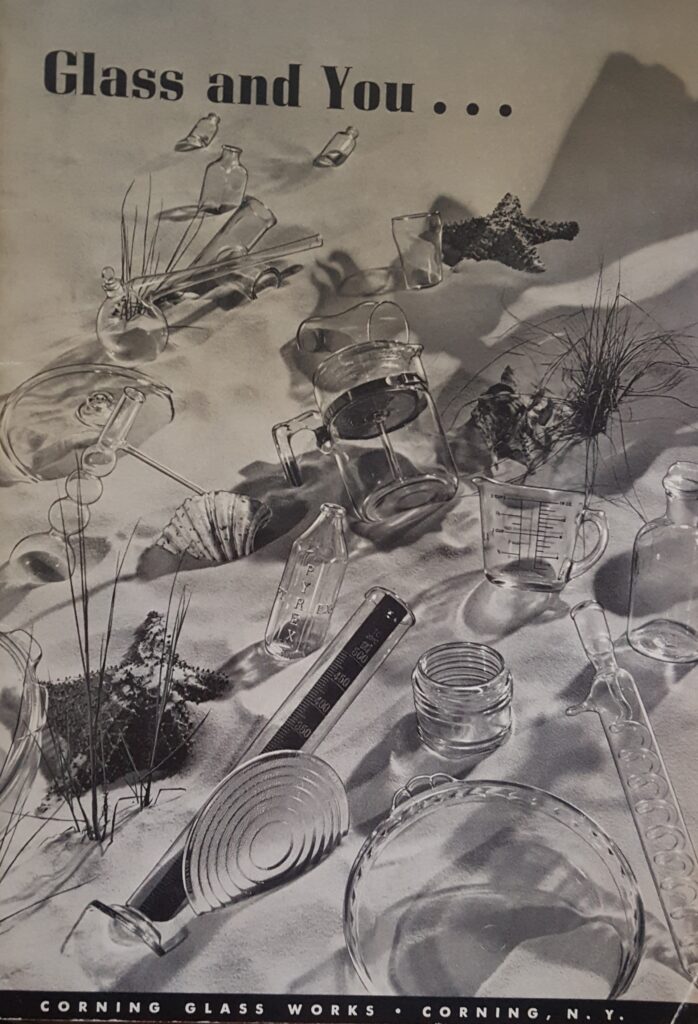 The following images are a brief history of Corning Glass Works.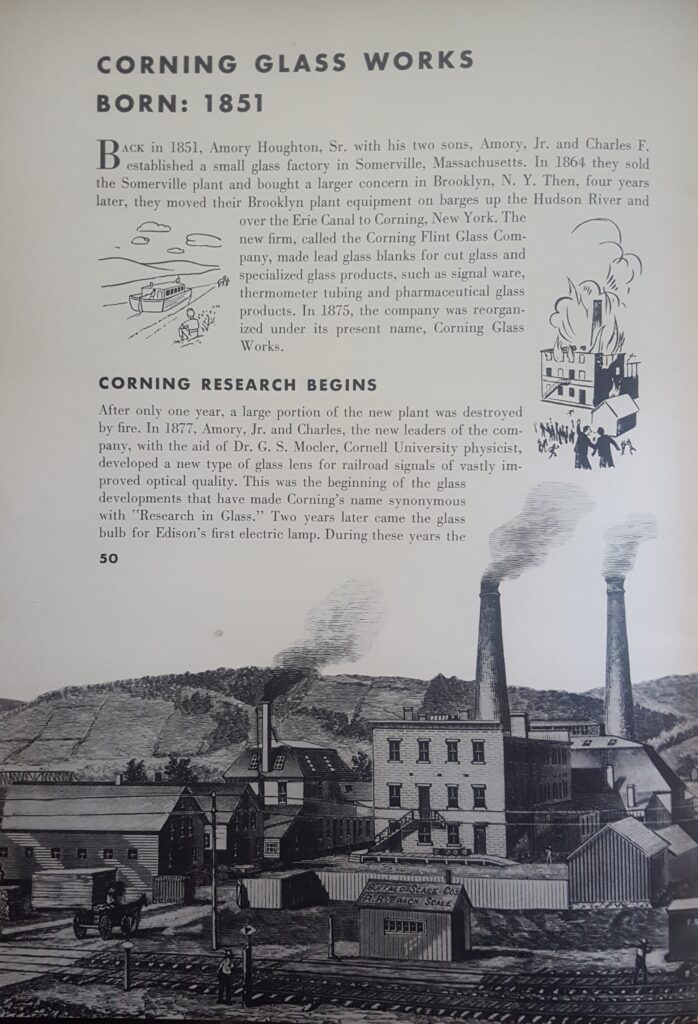 Below we find types of glass. The Pyrex most collectors are interested in is borosilicate (older clears) and opal (milk glass).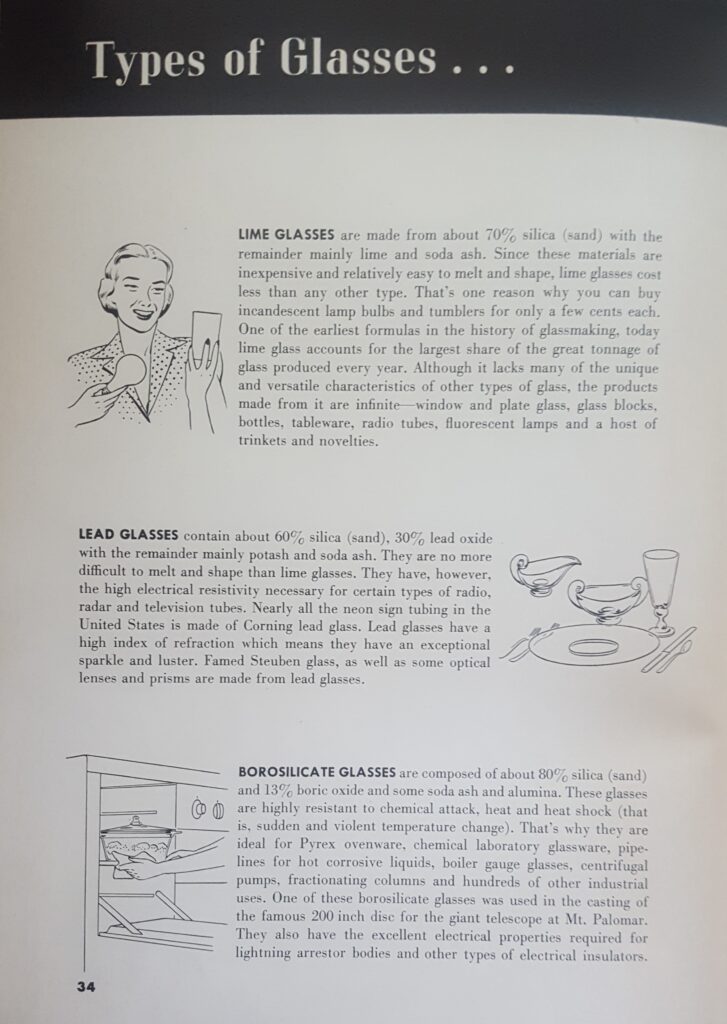 The three main ways that glass products were manufactured. Most Pyrex dishware was pressed but the early teapots were hand blown and the thermometers were drawn.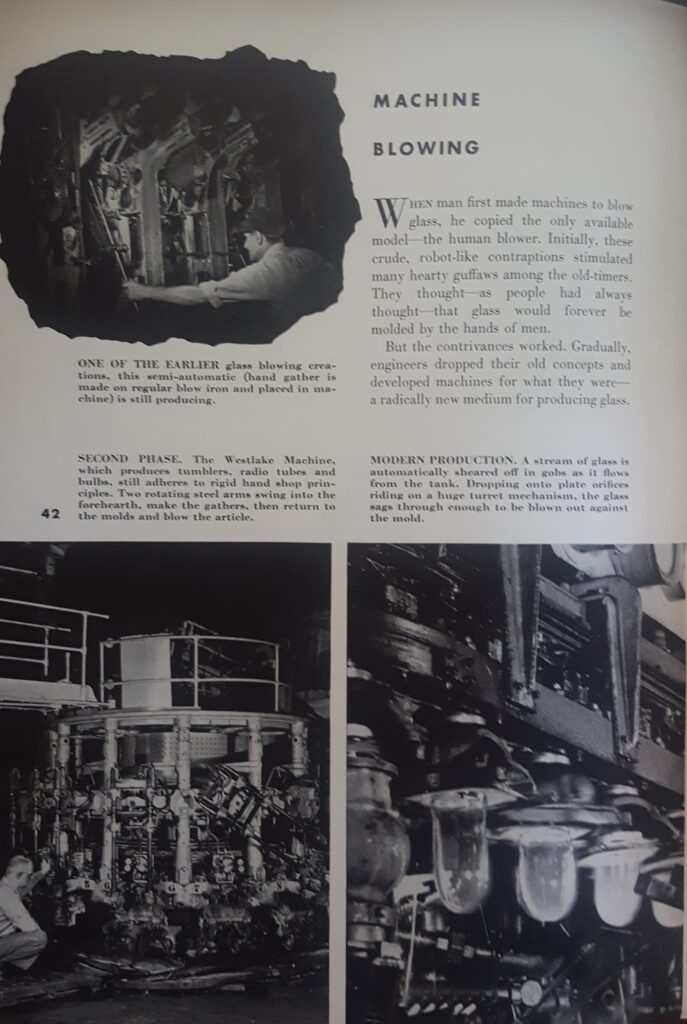 And that brings us to the many applications of Pyrex glass found in the home! Please note that the Christmas ornaments are not Pyrex glass but still beautiful and collectable.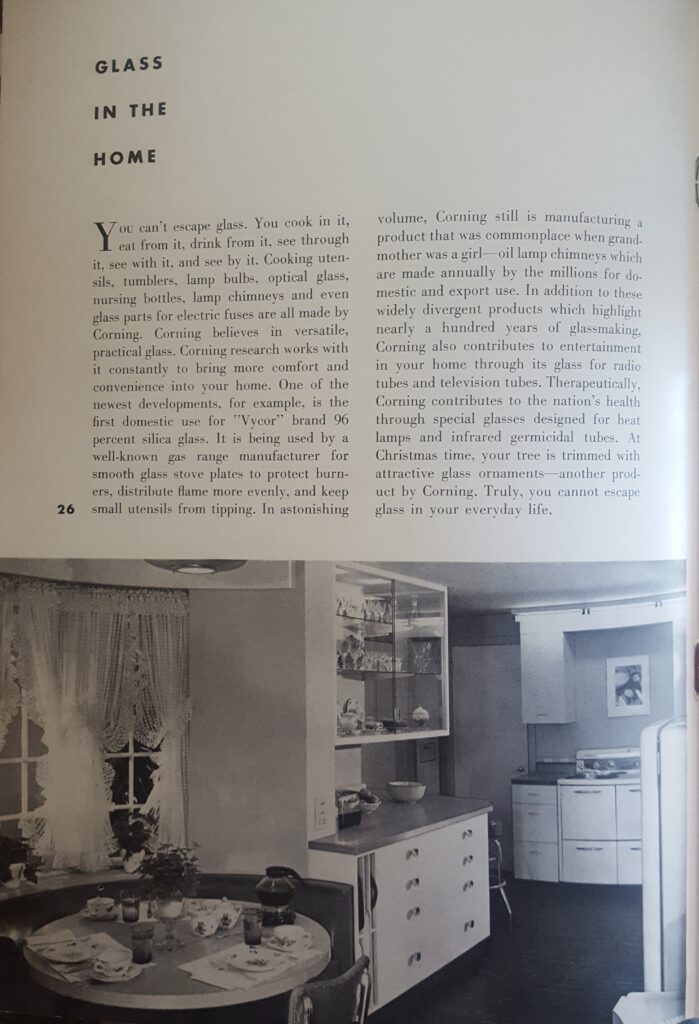 Pyrex in industry!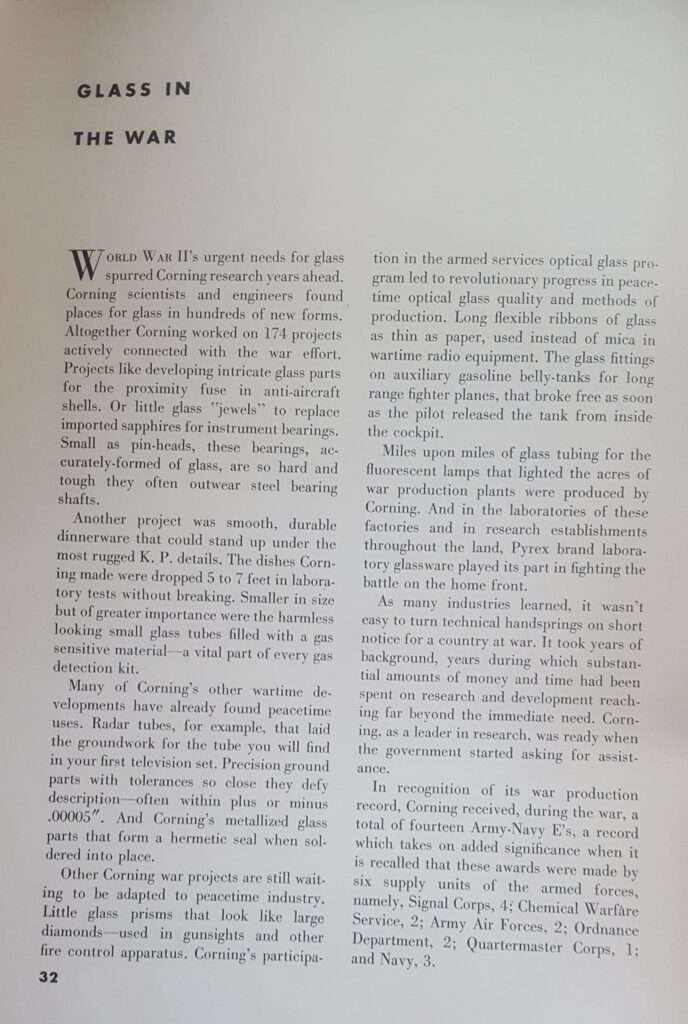 Free style hand engraved glass and screen printed designs!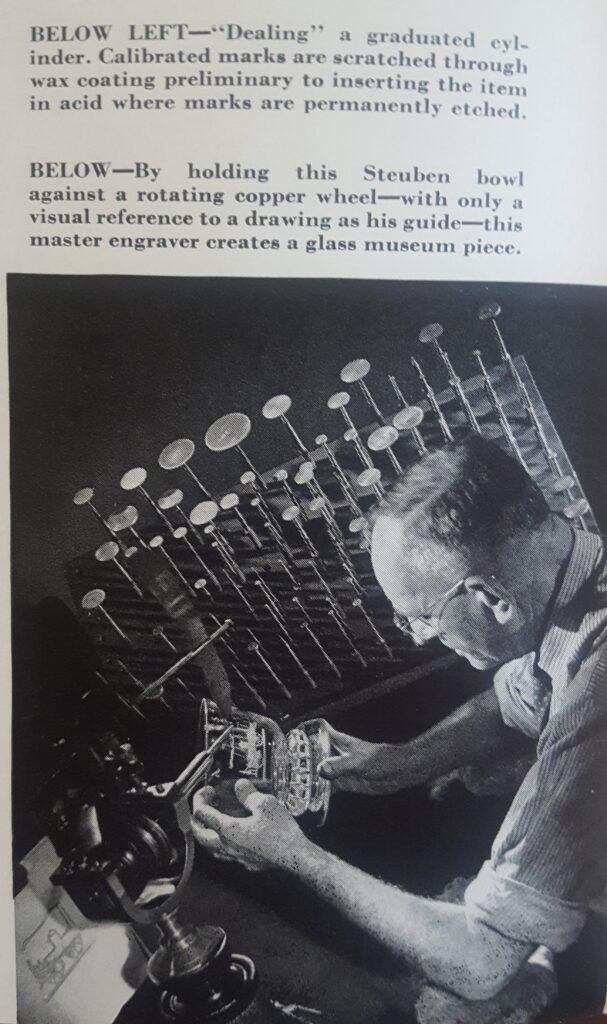 Early research and development breakthroughs with the invention of the ribbon machine and Arthur A. Houghton's vertical tower.